Uncle Cal's Dive Club helps you increase the total lifetime value of your new scuba divers by keeping them engaged, educated, and thinking about diving…with you.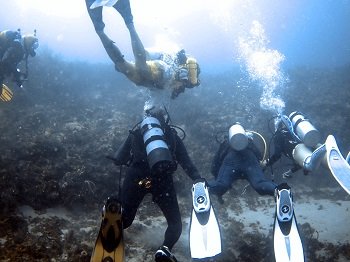 New divers need things explained to them in plain language. They don't care about the latest gear you just got in stock. Most of them need help understanding what gear they need to buy and why. By educating them, they will become your loyal customers.
What we do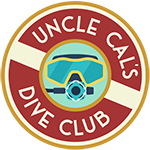 At Uncle Cal's Dive Club we educate newly trained scuba divers. We do this by producing a high-quality weekly newsletter. Our newsletter keeps your new divers engaged in scuba diving, while at the same time show them ads from you. We help you keep your new divers engaged on a weekly basis. You turn these engaged divers into life-long divers.
We are scuba instructors. As instructors, we understand how to talk to new divers. Our content is designed to help them grow as scuba divers, and to encourage them to dive more often.
How we do it
We have created a weekly newsletter designed just for new scuba divers. Each weekly edition teaches them new things that will help them have better and more enjoyable dives. Things like:
How to plan a dive
Proper gear maintenance
What to expect on a dive vacation
…and much more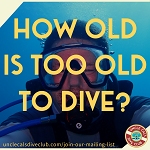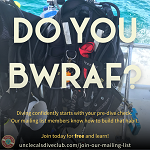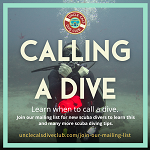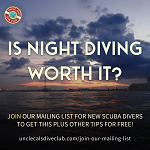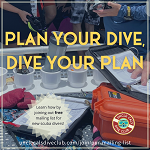 Each edition contains a prominently placed ad for your dive center. It is a weekly reminder to these new divers that they need to dive with you.
What does it cost?
We are an ad-supported weekly newsletter. Your monthly ad purchase gives you sole right to advertise to the divers you help subscribe to the newsletter. Each time we send an edition to new scuba divers it will include your latest ad. You build the life time value of your students as customers by helping them stay interested in scuba diving.
Our service costs dive centers $95/month.
For this you get:
A weekly ad delivered to each diver you help subscribe to the newsletter
The ability to change the ad as often as you like
Increased brand loyalty from your newly certified scuba divers
Your subscription is on a monthly basis, you can cancel at any time.
What do you have to do?
Once you have signed up to participate, all you do is you pass around a signup sheet at the start of each class. Those students interested can sign up. You send that sheet to us and everything else is automatic. All told it's less than a 5 minute investment per class.
You do not have to share your existing email list with us, now or ever.
How do you get started?
To get the ball rolling, all you need to do is apply. We need a little information about you and your dive center. If you are approved, we'll send you complete instructions on how to set up your account and take the next steps.
The Fine Print
Each newsletter edition we send to subscribers you bring to the list has an ad for your dive center. No other dive center will ever be allowed to market to them.
Don't bother to ask if you can rent our list, you can't. Neither can anyone else.
Independent Instructors
Are you an independent instructor not affiliated with a dive center? Apply to participate. We have special pricing just for you. You get all the same great benefits but at a fraction of the price.
Still not sure?
Still not sure that Uncle Cal's Dive Club will help you turn students into long-term customers? Subscribe and see for yourself. See what all the excitement is about.