Welcome!
Thanks for your interest in Uncle Cal's Dive Club Newsletter.
This page is just for dive center owners, managers, or independent scuba instructors.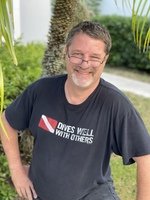 I created my mailing list to help dive centers and independent scuba instructors stay in touch with – and sell more to – their students once class is over.
If you aren't familiar with the mailing list and find yourself here accidentally, visit Dive Centers, Join Us! to learn more.
The form below allows you to join the mailing list. You will get an email each week. The ad you will see will be encouraging you to sign your dive center up to participate. Once you sign up, you can put your own ad in place.
Fill out the form below and click the Join Now button. See what all the excitement is about.
Prospective Dive Centers
Collect info and setup a subscriber in mailerlite