Welcome New Scuba Divers!
Congratulations on getting certified! This site offers you excellent new scuba diver advice.
Some new scuba divers don't want advice, after all, they just completed their course. If that's you, go ahead and book that first dive trip or dive boat excursion and hope for the best. Or you can subscribe to my newsletter just for new divers. I explain all the things they don't teach you in class in easy-to-understand language.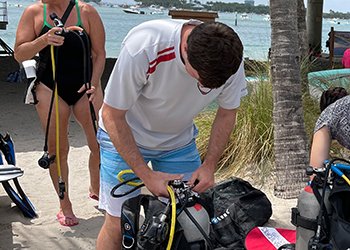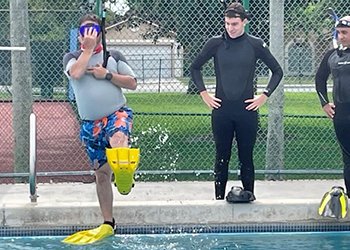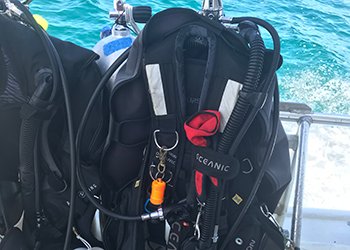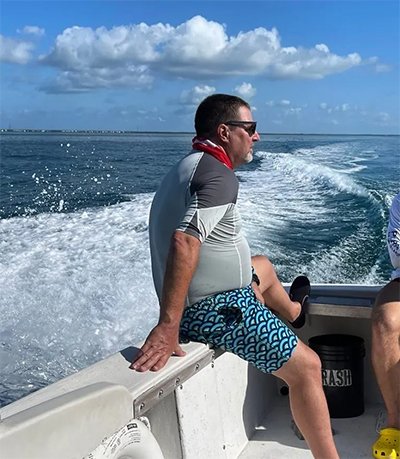 I've been diving for more than 14 years. I've made every mistake that a diver can make and survived. I have new scuba diver advice that I want to share with you so you will learn to dive confidently.
I've wasted money buying the wrong gear
I've done the dumb things on dive boats because I didn't know the proper etiquette
I've booked trips without knowing anything about the destination or operator
…and so many MANY more mistakes ranging from embarrassing to downright stupid
Mistakes make diving a lot less fun. I know, I've made enough of them, but you don't have to.
Let me teach you what I've learned!
Testimonials
Cal was an awesome guide for us. He reached out to us a day prior to the dive and sent us very helpful links to become familiar with the area, super helpful!
The dive experience was amazing! The briefing was complete and full of quality information. He conducted the dive professionally while having fun, he took pictures of us and the cool creatures we found while diving.
I 100% recommended Cal as a guide and instructor.
Pablo R.
Great time with Cal and Kathy today. Very satisfied with attention to detail and pace of the dive. Having an extra set of eyes definitely helped us see the max amount of marine life. Highly recommend!
Bryan H.
Cal is truly an amazing instructor, as someone who is very new to scuba diving, I felt very confident after completing my course with Cal. He is very patient and thorough, always willing to work with you to make sure you feel secure in every skills. I also just enjoyed his form of teaching, it was fun but also very useful. I've completed my first official dive and I felt prepared and confident because I had the best instructor!
Yos R.
Not only is Cal very passionate about Scuba Diving and this beautiful part of FL, he is extremely personable and helpful. We are beginner divers and Cal is exactly what we have been looking for as a guide. I felt perfectly safe and had a wonderful time.
Amy G.
Cal was great to work with! He was super fun, understanding, and knowledgeable. Would love to dive with him again.
Emily H.
Join Our Mailing List
Join my mailing list for new scuba divers and learn the secrets of scuba diving that usually take years to discover.
About Cal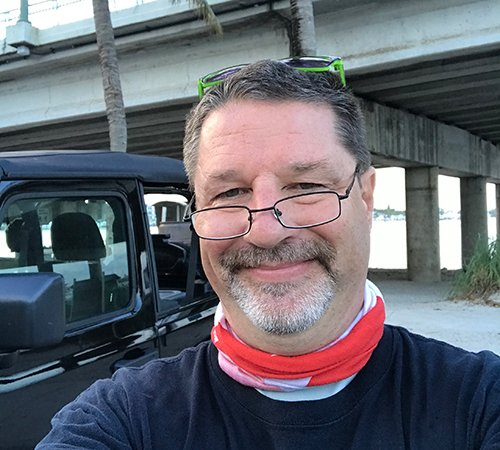 My name is Cal "Uncle Cal" Evans and this is my site. I am a PADI Master Scuba Diver Trainer. #437491
My goal is to help you learn how to confidently explore the world beneath the waves.