When it comes to scuba diving, being prepared for unexpected situations is crucial for a safe and enjoyable experience. That's where a Save-a-Dive kit comes in handy. Let's the importance of creating your kit and the essential equipment you should include in it. Whether you're a beginner or an experienced diver, having a well-equipped Save-a-Dive kit can make a significant difference in resolving minor issues and preventing dive disruptions. Let's dive in and explore how to assemble your own Save-a-Dive kit.
Join Our Mailing List For New Scuba Divers
If you like this tip for new scuba divers, join our mailing list. You'll get a new tip delivered to your inbox each week. Learn to dive confidently!
Understanding the Importance of a Save-a-Dive Kit
Having a well-prepared kit is like having a toolbox for your underwater adventures. It allows you to address common gear issues and minor emergencies that may arise during a dive. By carrying essential equipment and spare parts in kit, you can avoid unnecessary dive cancellations or interruptions, ensuring you can make the most of every dive opportunity.
Building Your Kit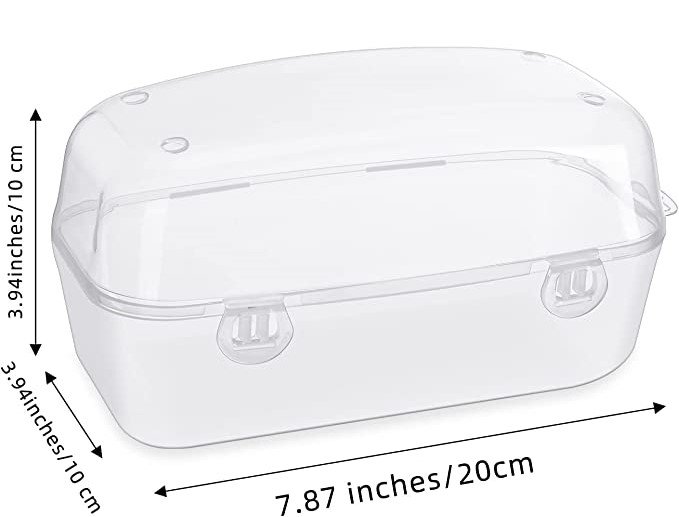 Your Save-a-Dive Kit doesn't have to be a large case you lug around with you to each dive. In most cases, if you have the mask bucket from a previous mask, that's big enough to hold all the spare parts securely. Since it's a mask bucket, it's small enough for you to shove in the bottom of your gear bag and carry with you everywhere.
I like the ones pictured here that have locks on the side. This keeps it from spilling it's guts all in your bag.
Let's look at what should go in your kit.
Essential Tools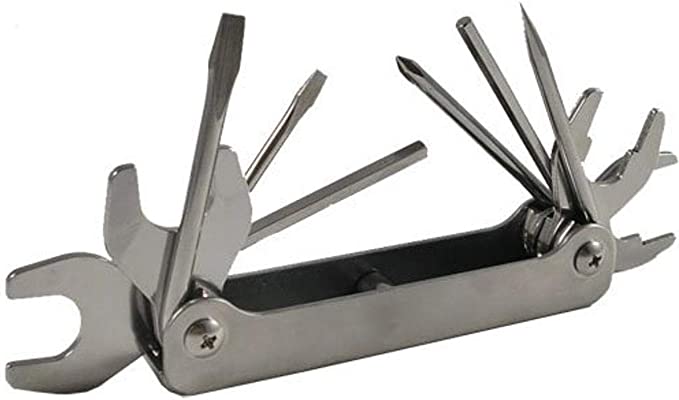 Every Save-a-Dive kit should include essential tools like an adjustable wrench, screwdrivers, and O-ring picks. These tools enable you to make quick adjustments, tighten connections, and replace O-rings, which are common issues that can occur during a dive. Amazon has several "all-in-one dive tool" tools available. These tools give you all the essential tools to fix just about anything you can fix out in the field.
Spare Parts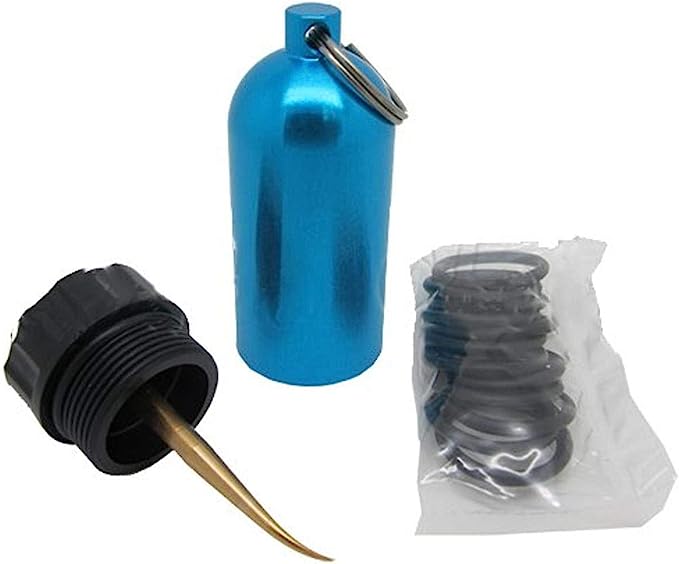 The most common spare part any scuba diver is going to need is an O-Ring. Thankfully most commercial dive boats carry a supply of them. That having been said, it's a good idea to have some in your Save-A-Dive kit. Again, Amazon to the rescue. You can buy a variety of packs of scuba o-rings. My favorite is the one that comes in a little scuba tank. Not only does it hold around 10 o-rings, but it includes a pick you can use to pick out the pieces of the old o-ring if necessary.
Beyond a supply of o-rings, your Save-a-Dive Kit should include:
A spare rubber fin-strap
A spare mask strap
A spare mouthpiece for your regulator
A hand full of zip ties
First-Aid
While the purpose of your kit is not to be the end-all-be-all of kits, it's a good idea to throw in a small first-aid kit. This can be a small commercial first-aid kit, or it can be a resealable plastic baggie with a few adhesive bandages, a bottle of ibuprofen, and a bottle of your favorite sea-sickness pills. If you need more than that, you should be talking to the crew anyhow.
Maintenance and Inspection
Regularly inspecting and maintaining your diving equipment is essential for preventing issues underwater. The same goes for your Save-a-Dive Kit. Check your Save-a-Dive kit periodically to ensure that all tools and spare parts are in good condition and up to date. Replenish your supplies as needed to ensure that every dive is a good dive.
Wrap Up
A well-prepared Save-a-Dive kit is a must-have for every scuba diver. By assembling the essential tools, spare parts, and first aid supplies in your Save-a-Dive kit, you can be ready to handle common dive equipment issues and minor emergencies. It doesn't matter if you are diving in a local lake, off your favorite dive boat, or a shore dive like the beautiful Blue Heron Bridge, being prepared allows you to make the most of your diving adventures. So, take the time to create your own Save-a-Dive kit and enjoy a worry-free underwater experience.

Join Our Mailing List For New Scuba Divers
If you like this tip for new scuba divers, join our mailing list. You'll get a new tip delivered to your inbox each week. Learn to dive confidently!