My name is Cal "Uncle Cal" Evans. I am a PADI certified Dive Instructor (#437491). I've been diving for 10+ years have have more than 350 logged dives.
I love helping new divers get comfortable in the underwater world.
My Dive Story
I started diving in 2009 when I received my PADI Open Water certification from Island Hoppers Scuba, my life has never been the same.
During those early years in Tennessee, I dove in quarries a lot. If you've never dove a quarry, it's not great diving. Basically, it was a way to practice my skills before I went on a trip. Still there are fun places like Pennyroyal who work hard to make quarry diving fun.
Trips were where my real diving took place back when I lived in Nashville. I dove both Bonaire and Belize, both of which are wonderful dive spots. Additionally, I spent a week each on the live-aboards the Cayman Aggressor and the Aqua Cat, both of which I highly recommend. My absolute favorite dive destination though is Bonaire. I stay at Divi Dive Resort and about 50 of my logged dives are off of their house reef. If you are a new diver and have never been to Bonaire, book your trip now, you can thank me when you get back. 🙂
As a PADI certified Dive Master I've assisted in 30+ PADI Open Water classes training more than 100 new divers. Additionally, I've worked as a private dive guide for groups of divers on private dives both at Blue Heron Bridge as well as off of boat in the South Florida area. It is one of the pleasures of my life to help new divers learn how to swim with the fishes and live to tell the tale.
When I'm not diving
When not in the water, I am a professional software developer. I enjoy creating new websites and web based applications. I also have a passion for raising up the next generation of software developers.
My official website can be found at calevans.com if you want more information about my non-diving activities.
Social Media
You can find me on social media at the following accounts. Connect with me on one one of these and let's talk talk diving.
Fun Fact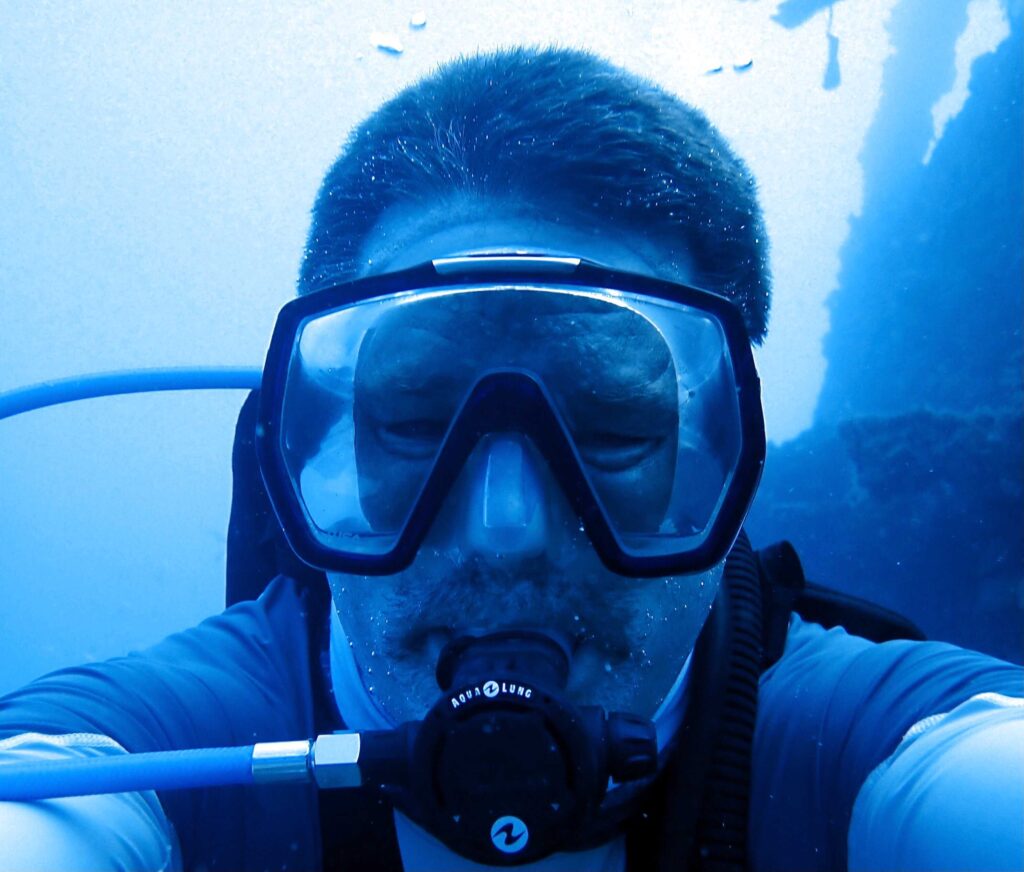 The moniker "Uncle Cal" comes from my tech community friends. Most of the people I am privileged to work with and speak to are much younger than I am. The name started as a joke by some of the younger members of the community a tech conference. For some reason it ended up sticking.