Scuba diving is an amazing adventure. It's like exploring a whole new world under the sea. But with this adventure comes a responsibility, ocean conservation. Now, you might be thinking, "What does ocean conservation have to do with my fun ocean explorations?" Well, let's dive into this, shall we?
Ocean Conservation Matters More Than You Think
When we go scuba diving, we see lots of fish. Also, we see colorful coral reefs. Our conservation efforts help to keep these marine creatures healthy. It also helps to preserve their homes. As scuba divers, it is our responsibility to be good stewards of the ocean to preserve it and enhance it so that future scuba divers have the opportunity to enjoy it as well.
Dive centers and divers around the world have a crucial role to play in conservation. They help protect marine ecosystems by organizing cleanup days for beach dive sites, as well as cleanup dives for popular dive sites to remove any debris that may have accumulated. Additionally, dive centers and individual divers will also educate others about the importance of making an effort to keep the ocean clean.
Making a Difference Underwater
The easiest thing that every scuba diver can do to be an underwater conservationist is to be an aware diver. This means
Don't be a bottom hugger so you won't kick the coral with your fins or accidentally disturb the marine life
Be a streamlined diver so that your gear doesn't drag the bottom and disturb the ecosystem
Pick up any small debris you see during a dive and properly dispose of it after the dive. (A lot of us dive with mesh bags just for this reason.)
Take the Next Steps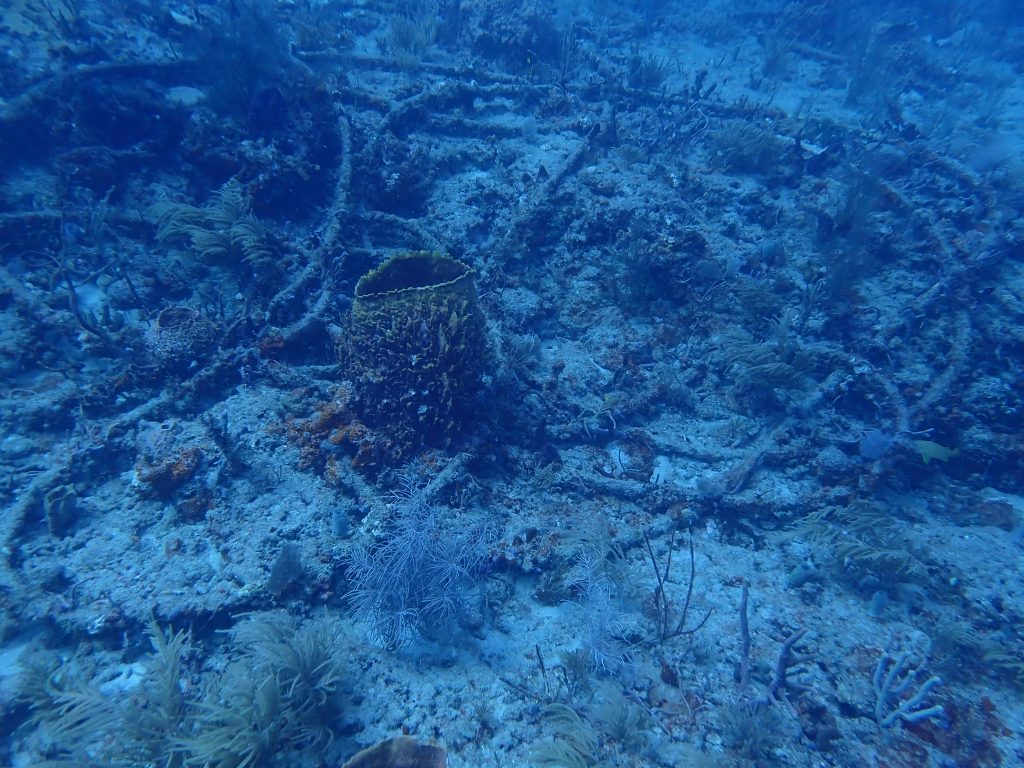 If you are already an aware diver, take the next step and start participating in cleanup events. Certification agencies like PADI have the Project A.W.A.R.E. Dive Against Debris specialty that teaches scuba divers what they need to do to safely participate in a cleanup dive. Additionally, it turns all participants into citizen scientists by showing them how to record the debris that is collected. All of this data is collected worldwide to help oceanographers identify and track problem areas.
You don't have to take a specialty certification to participate in cleanup days and dives. If however, you are interested in learning more about how you as a scuba diver can be an ocean conservationist, contact your local dive center for information on PADI A.W.A.R.E Dive Against Debris and other conservation certifications.
Ocean Conservation Depends on Us
We need to remember that the ocean's health depends on us. Each scuba dive can make a difference. So next time you go diving, think about its impact. Especially about how you can contribute to conservation. If you are here in Palm Beach County, FL, keep an eye out for cleanup days at sites like the beautiful Blue Heron Bridge or Lauderdale by the Sea.
After all, scuba diving is not just about fun. It's also about enjoying and protecting the underwater world. So, let's join in Scuba Diving Conservation. Because together, we can make a better world for future generations.

Join Our Mailing List For New Scuba Divers
If you like this tip for new scuba divers, join our mailing list. You'll get a new tip delivered to your inbox each week. Learn to dive confidently!