As an instructor, a lot of people ask how long it takes to get scuba certified . It seems like it would be an easy question to answer, but it's not. Let's take a look at it and let me explain.
The answer is – like so much in scuba diving – it depends. The length of time it takes to get certified depends on a few factors, including your learning style, availability, and the type of course you choose.
How Long It Takes To Get Scuba Certified Depends On You
For example, the PADI Open Water Diver course is the most popular course and typically takes 3-4 days to complete. However, some people may choose to do the course over a longer period to spread out the learning experience. This option is great for people who are busy with work or school.
Personally, when I got my open water certification in the early spring in Nashville, TN, we took it slow. Our class took 3 weeks meeting mostly in the evenings. However, here in South Florida, most courses are taught over a long weekend. (Fri-Mon)
If you're a busy bee but still want to get certified, PADI offers e-learning courses that allow you to complete the theoretical portion of the course online. This means you can study at your own pace and complete the course in as little as two days.
It's important to note that while the length of time it takes to get certified may vary, all courses have a set standard for what needs to be covered. This ensures that all divers who receive PADI certification have a consistent level of knowledge and experience.
Wrap Up
How long it takes you to get certified to scuba dive depends on you. The important thing is to take the time you need to learn and practice scuba diving safely. Taking your time and practicing your skills will serve you well. Whether you are diving your favorite lake, quarry, or river, off your favorite dive boat, or a shore dive like the Beautiful Blue Heron Bridge, the skills you master in your open water certification course will help you enjoy the dives and dive confidently.
If you are interested, I do teach private scuba certification course. If you want concierge level attention in your scuba certification course, check it out.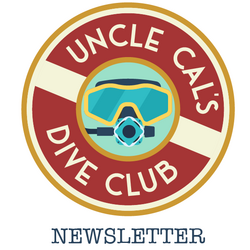 Join Our Mailing List For New Scuba Divers
If you like this tip for new scuba divers, join our mailing list. You'll get a new tip delivered to your inbox each week. Learn to dive confidently!